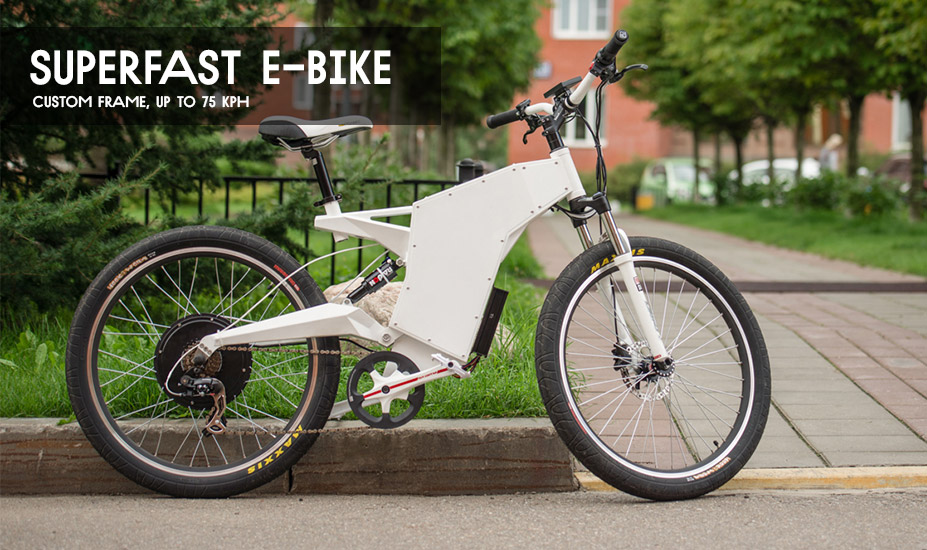 We sell complete DIY kits for electrifying your conventional bicycle at home. The process takes no more than 1-2 hours. No special skills or tools required.
Why would you need an electric bike?
All our parts ideally fit each other. No cursing soldering or taping required. Mount the motor, throttle and the battery, connect the wires and you're set!
We've been successfully operating in Russia since 2011. To provide the best quality at the lowest possible prices, we always carefully select our suppliers. During the operation period we've changed three battery and two motor suppliers. Right now our batteries are assembled in-house, using lithium cells produced by Panasonic and Samsung.
As an easy start, take a look at our premade kits, they already contain everything you need.